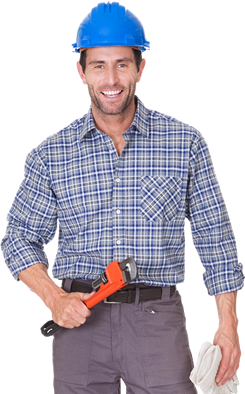 15 Years of Experience
in Residential and Commercial Construction/Remodeling Business
Established in 2015. Founded by Aaron Mitchell, TruHomes LLC has established itself as one of New Jersey's greatest and most prestigious providers of home improvement remodeling and construction focused renovation services companies. Aaron grew frustrated over the years after seeing many other contractors abuse the steal the hard earn money of the people in his local community. Also after seeing the need for affordable and reliable home improvement service contractors, Aaron focused his attention to supply the demand for great low price services. Aaron, a veteran and law enforcement officer, got tired of seeing a hearing about his friends neighbors, and local citizens getting ripped of by fly by night contractors and wanted to make sure people got quality work for a great price.
VIEW OUR PROJECTS
Professional HandyMan
From exhaust fan assessment to reviewing attic space and cleaning refrigerator coils to give you a safe life.
24/7 Services
If you are in emergency situation, please do not worry. We provide 24/7 service. Whenever you call, we service you.
Affordable Price
We do more than a renovation service- we check for glitches that need attention to keep you safe and save your money.
Our Team
We have high quality handmen who are equiped with the latest tools.
Want To Be A Piece Of Us?
We give a chance for people to work in the professional environment with challenges and values. Come with us!